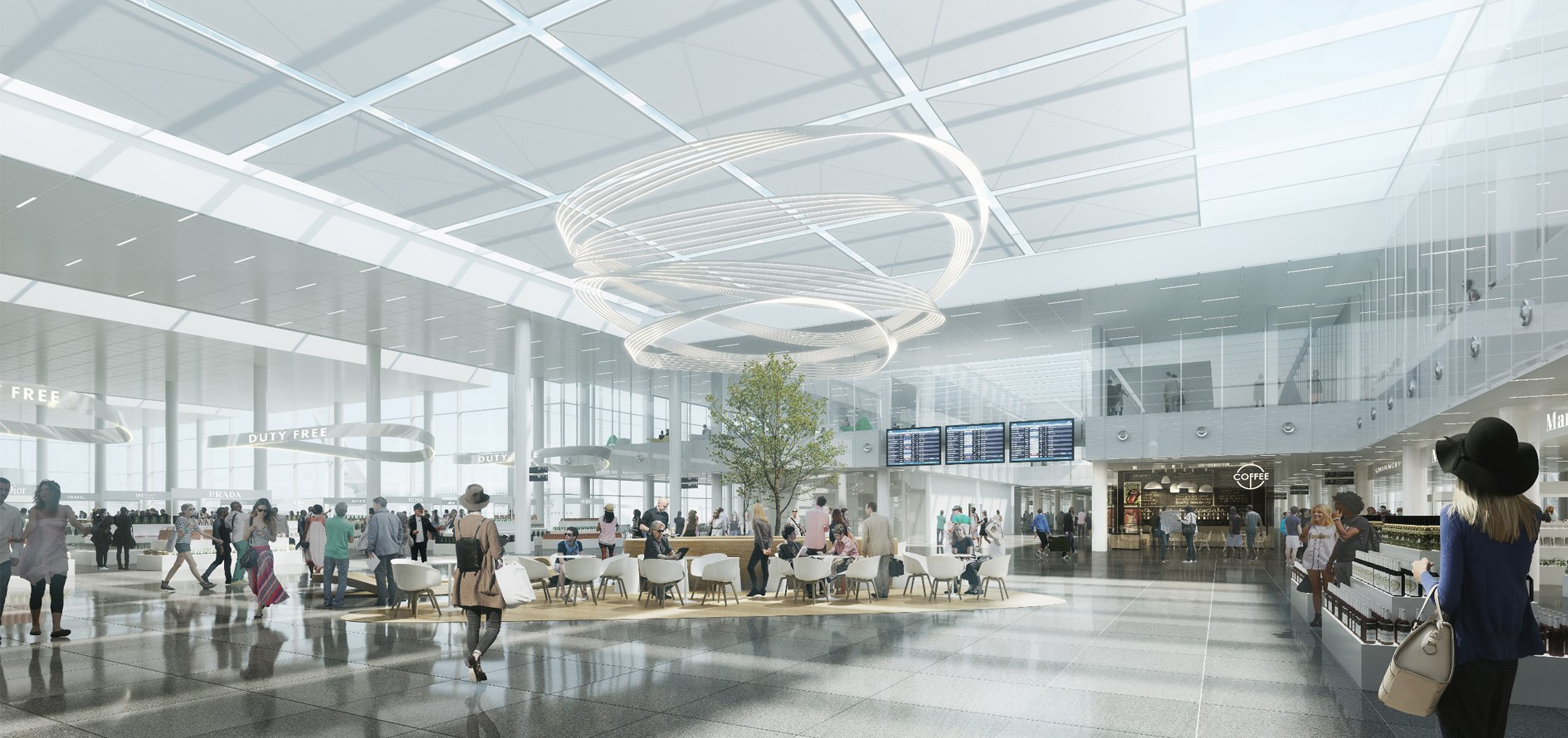 Client
Munich Airport GmbH
Contract
1st price international design competition
Role
Airport consultant to design consortium / Subcontractor
Partner
SSF Ingenieure AG / Schüßler‐Plan Ingenieurgesellschaft mbH / sop architekten GmbH / JSK Architekci Sp. z.o.o
Category
Terminalplanning / Masterplanning / Flow & Process Analytics
Project Description
Munich's Terminal 1 is one of the oldest buildings at the 1992 inaugurated airport. The new Non-Schengen Pier (T1E) adds 6 new widebody aircraft positions to the Terminal in order to meet the growing demand and to improve service quality for MUC's Non-Lufthansa / STAR-Alliance clients.
The linear and modular concept of the existing T1 does not meet today's capacity and processing quality requirements for the traffic at T1 anymore. In addition, the decentral passenger flows and processes in T1 are suboptimal with regard to operations, commerce and cost. So, the challenge of T1E project comprised not only of generating extra capacity to the dated T1 building, but at the same time to entirely transform the existing concept into a modern centralized terminal concept with a single coherent Non-Schengen zone, a centralized security and border control, an efficient transfer process and state-of-the-art commercial spaces.  
planeground developed the functional areas, flows, processes and level concept of the new Pier. The building footprint was optimized in such a way, that one more aircraft stand could be retained on the apron. A key challenge was to design T1E as a first step of an overall future — but yet undefined and thus to be anticipated — T1 redevelopment.
Services provided
Planeground served as strategic advisor not only to the consortium but also the client within planning phase 1 & 2. The main services provided were:
Functional Planning / Conceptual design for new Terminal
Flow and processor capacity analysis
Validation of qualitative and quantitative design requirements
Airside interface design coordination
Terminal development strategy planning and consulting 
The clarity and integrity of the concept is striking