Integral planning and consultancy are our strengths
planeground provides specialised planning and consultancy services in all aspects of airport development.
Airports, as the focal points and hubs of air transportation, are where all traffic departs and arrives, where processes interlink, businesses connect and user interests collide in a concentrated and confined area. Taking this complex and multi-disciplinary environment into consideration, here at planeground we support our clients with independent and specialised expertise in order to successfully develop strategies and planning for their projects.
Planning
We develop functional concepts and plans for all relevant infrastructures and building facilities at and around airports. We advise on strategies and their phased implementation, ensuring minimum implications on operations and the environment.
We focus on quality and continuity — as this is what our clients appreciate.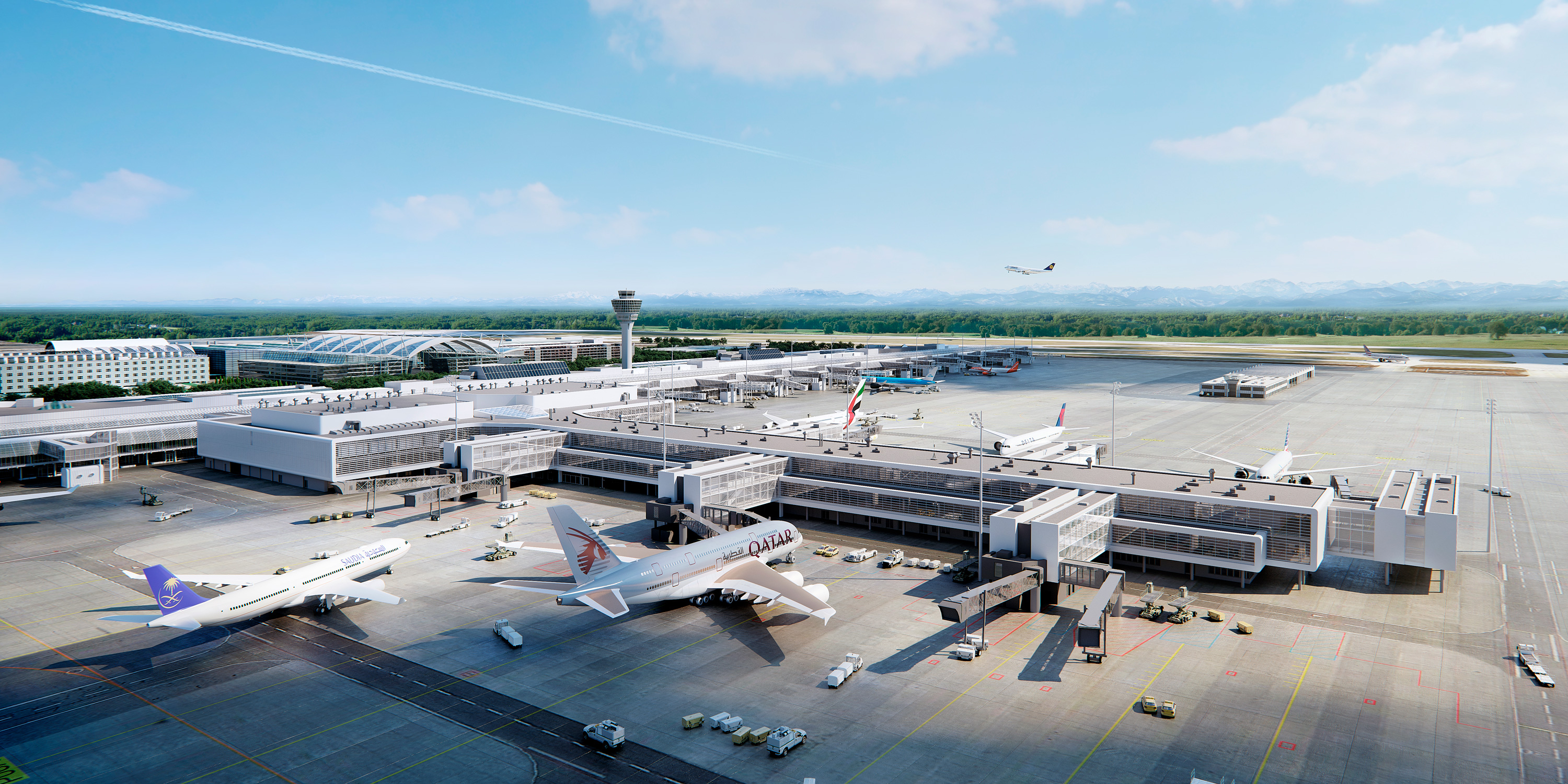 Consulting
We analyse flows and processes in and around airports to identify deficits and pinpoint potentials for improvement. Here the focus is on operational optimisation with the relevant infrastructural and technical adjustments in order to achieve maximum procedural efficiency.
Airport Development
Planning
Masterplanning
Terminal Planning
Airside / Landside
Infrastructure Planning
Cargo & Maintenance
Facility Development
Intermodal Hub Development 
Spatial & Regional
Development Consulting
 Airport Cities
Airline Consulting
Strategies
and Studies
Asset Management
Strategies
Ground transportation /
Access analysis
Location and market analysis
Environmental impact
Safety assessments and
certification support
Economic assessment
Aviation strategies
Air traffic studies
Digital and Data Analytics
We help airports in their endeavour to digitally transform their infrastructure and business and offer consultancy support to exploiting their data economic value for better asset management, airport operation, environmental sustainability and commercial results.
Infrastructure & Facility Data
Traffic & Flow Data Analytics
Simulation & Digital Modelling
(Geo-) Spatial Data Analytics
Software Development & Implementation Support
Airlines: Routes and connectivity, ground product development, lounge and premium facilities, reliable passenger handling, aircraft turnaround, efficiency of asset utilisation and management.
Passengers: Retail, food & beverages, travel experience, comfort and leisure services, seamless travel chain processing, intuitive orientation, information services and advertisements, IT applications and products.
Logistics and service industry: Ground and air transport connection, location attractiveness, business environment, investment incentives, labour, competition, product placement, customer orientation.
Region: Macro-economic benefits, tourism, regional employment, socio-economic paybacks e.g. mobility, welfare, urbanity, noise and reducing environmental impact, improving living quality.