Embrace the Airport Revolution
Our unconventional vision on future airports.
At planeground, we offer more than just your ordinary planning and consulting services. We are here to ignite the spark of creativity and inject a unique innovativeness into airport projects to move them towards excellence. We don't believe in the ordinary or the mundane. Instead, we thrive on pushing the boundaries and thinking outside the box to bring fresh perspectives to the table.
Change brings opportunities
In a rapidly changing world, airports face a multitude of challenges and exciting opportunities. We believe that standing still is not an option. As the demands of a growing population evolve, airports must adapt to new realities such as sustainability requirements, advancing technologies and stringent building restrictions. These challenges are enormous, yet exhilarating.
Our experienced team specialises in a wide range of services, from feasibility studies and airport master planning to passenger terminal development and design. We bring vast expertise and a touch of quirkiness to every project.
Our portfolio spans across Europe, the Middle East, the Far East, the Caribbean, and Africa. Whether it's an international hub or a regional airport, we have the experience needed for any airport development.
We focus on quality and continuity — as this is what our clients appreciate.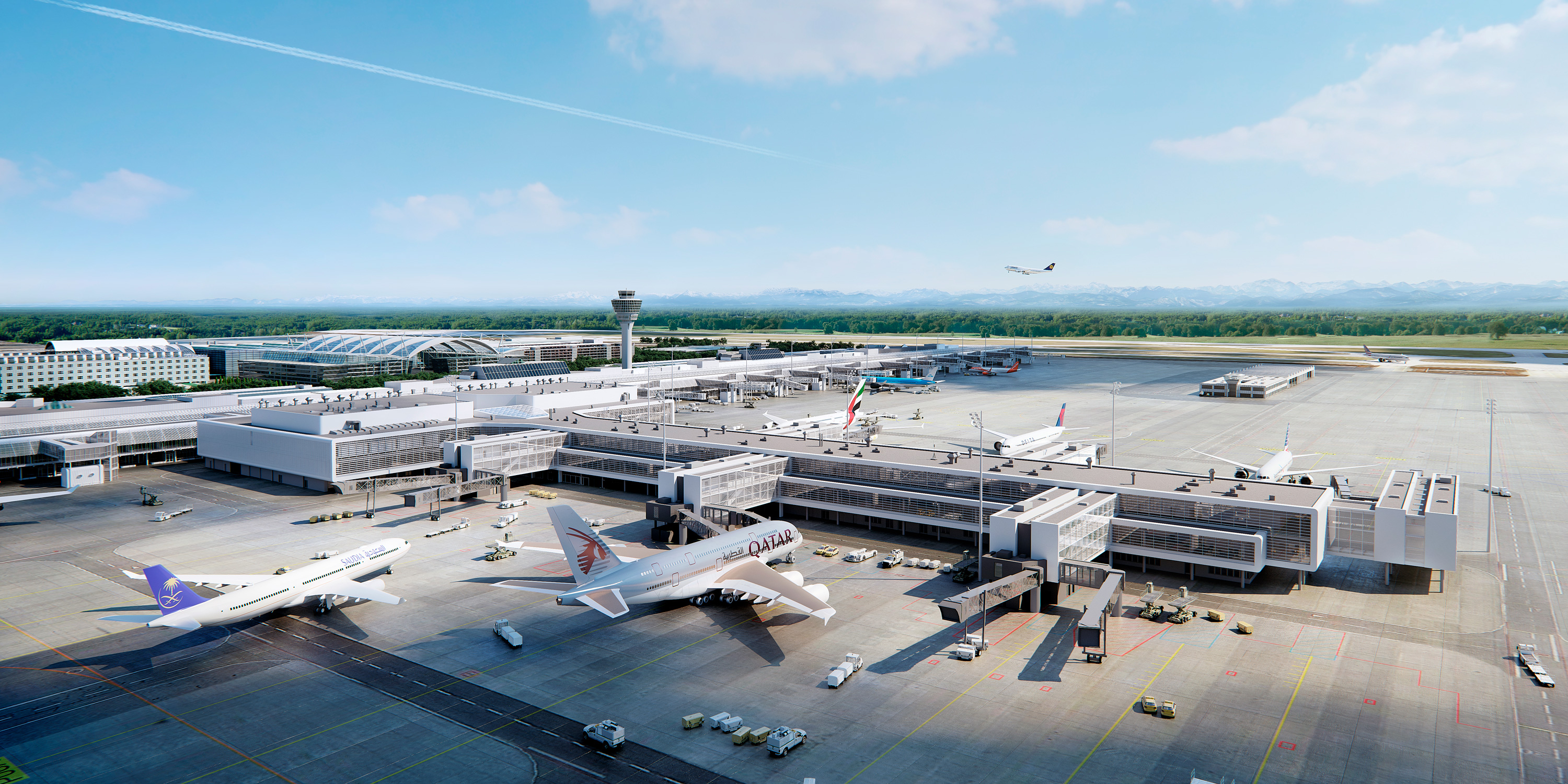 Transformation with Quality: Redefining the Airport Experience
Airports are no longer mere transit points; they are becoming engines of regional growth and vital players in their respective regions or countries. The aviation industry, and airports in the specific need to transform to comply with the growing need to a greater sustainability coupled with a new mobility. The demand for comprehensive amenities and services is on the rise. To meet these new requirements, airports must innovate and leverage cutting-edge technologies to enhance services, security, and sustainability. And that's where planeground comes in.
We empower our clients with independent, specialised expertise to develop successful strategies and execute visionary planning for their projects. From infrastructures to building facilities, we create functional concepts and plans that encompass all airport-related aspects. Our approach ensures minimal impact on operations and the environment while maximising the potential for success.
Ready to change the status quo?
Get in touch with us today and embark on an unconventional journey towards airport greatness. Your dreams and aspirations are waiting to be brought to life with a dash of planeground magic.
Airlines: Routes and connectivity, ground product development, lounge and premium facilities, reliable passenger handling, aircraft turnaround, efficiency of asset utilisation and management.
Passengers: Retail, food & beverages, travel experience, comfort and leisure services, seamless travel chain processing, intuitive orientation, information services and advertisements, IT applications and products.
Logistics and service industry: Ground and air transport connection, location attractiveness, business environment, investment incentives, labour, competition, product placement, customer orientation.
Region: Macro-economic benefits, tourism, regional employment, socio-economic paybacks e.g. mobility, welfare, urbanity, noise and reducing environmental impact, improving living quality.